I recently had a chance to travel to Greenville, South Carolina. Greenville is located in what they refer to as "The Upstate" of South Carolina. The people were welcoming, the area was clean and inviting, and their Downtown area is quite the Gem. I was fortunate enough to have one of my friends take me to Falls Park right off of Main Street. We spent an afternoon in the Park with a picnic lunch. Though the weather was a little cool, the sun was shining, and it was a beautiful day. The Reedy River runs through this park, and the Liberty Bridge allows you to walk on a suspension bridge across the River. I have to admit, I have been on many walking trails, but the view from the Liberty Bridge out over the falls is breath taking. It really opened my eyes to the possibilities of life in South Carolina.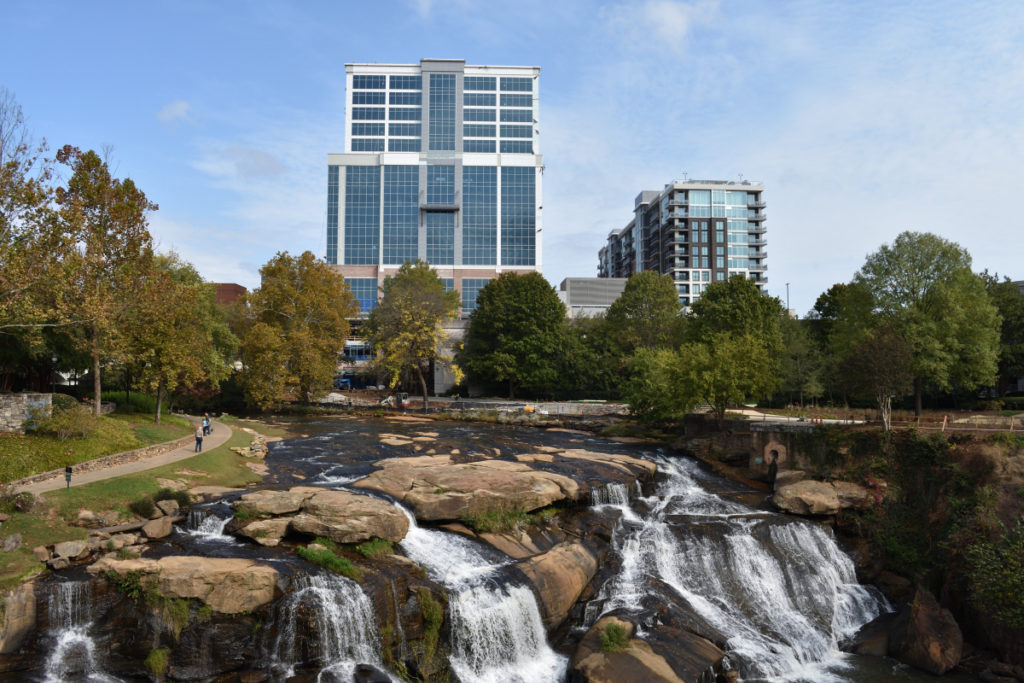 After my trip I did a little research, and not only is Greenville beautiful, but it's economic growth is really booming. I guess when you have worldwide corporations in an area, it brings in real talent and growth. With the BMW plant and Michelin Headquarters just off of I-85 I don't see Greenville's growth slowing down anytime soon.
In addition to the Falls and Bridge, Greenville has the Peace Center, a minor league baseball stadium, and fantastic restaurants all within a 5 minute walk. There are ice cream shops, all the coffee you could want, and wonderful BBQ on every other corner. The streets are lined with trees, and traffic is controlled very well with lots of lights and barriers.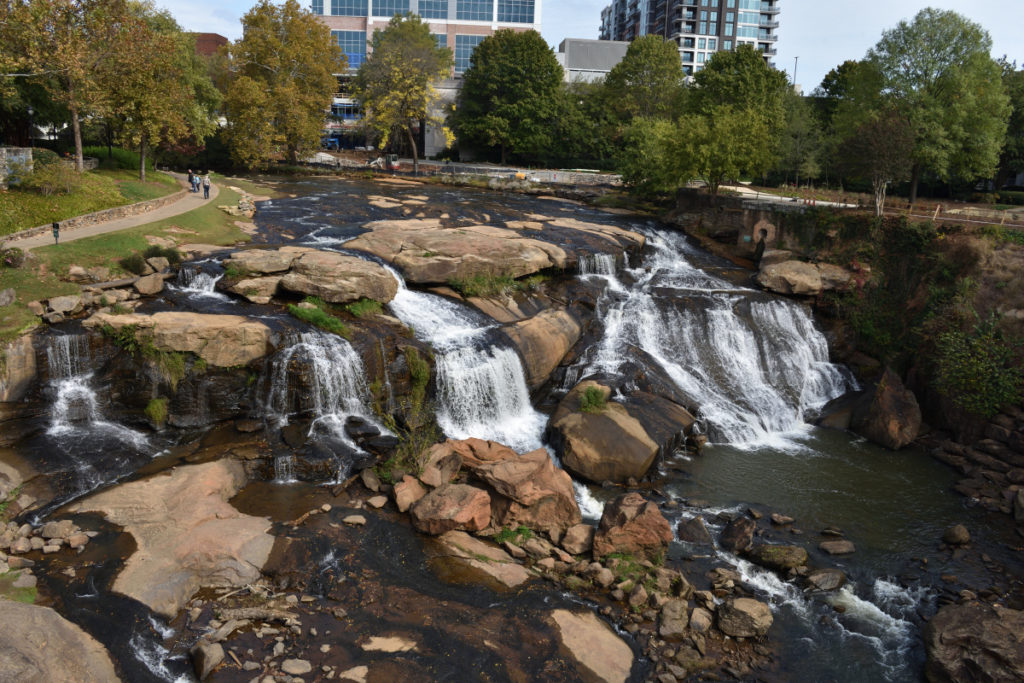 Though the past year has been hard on the Arts, The Peace Center typically offers a traveling rotation of Off-Broadway Shows, Big name acts, and performance by the Greenville Symphony Orchestra. I hope to hear the Orchestra the next time I am in town. We had such a great time, I can't wait to get back there. If you get the chance, I would highly recommend a trip to Greenville, or the Upstate. You will not be disappointed.